One of the best parts about owning and working in a gallery, other than being surrounded by award-winning art and artists everyday, is that we get to host some of the coolest events in Laguna Beach! Last week, the Laguna Concert Band teamed up with pop music legend, Peter Asher, for "A British Invasion Tribute: A Musical Memoir of the 60's and Beyond" at the Laguna Playhouse. Afterwards, the party continued at the gallery with good company and great conversation. Surrounded by band members, fans and other resident gallery artists, the evening was topped off with a special dedication by artist Andrew C. Ko to Mr. Asher of his photograph entitled, "Rise of Melody". It was quite an honor to meet such a remarkable and iconic musician, and to collaborate with an extraordinary organization like the Laguna Concert Band. Thank you to everyone that attended and for your continued support of the gallery and our community.
Peter Asher arrives, followed by camaras.
Ludo greets Mr. Asher.
Local music talent, Sara Gordon, with Craig Gordon of Laguna Concert Band and Peter Asher
Gallery staffer, Kathie Jepson-Bernier with Cathy Burrows and resident artists, Sheri Cohen and Brian Giberson.
Peter Asher with Daniela Walsh of Laguna Beach Independent and Craig Gordon.
Everyone is thrilled to mingle with Peter.
Resident artists John Burrows, Brian Giberson and Jacques Garnier chatting with Ludo.
Ludo and gallery staffer, Aimée Morgan pause to take a photograph.
Some of our resident artists getting to know each other.
Resident artist, Andrew C. Ko, dedicating his photograph to Peter Asher.
Peter Asher and resident artist, Andrew C. Ko.
Peter Asher with resident artist, Andrew C. Ko.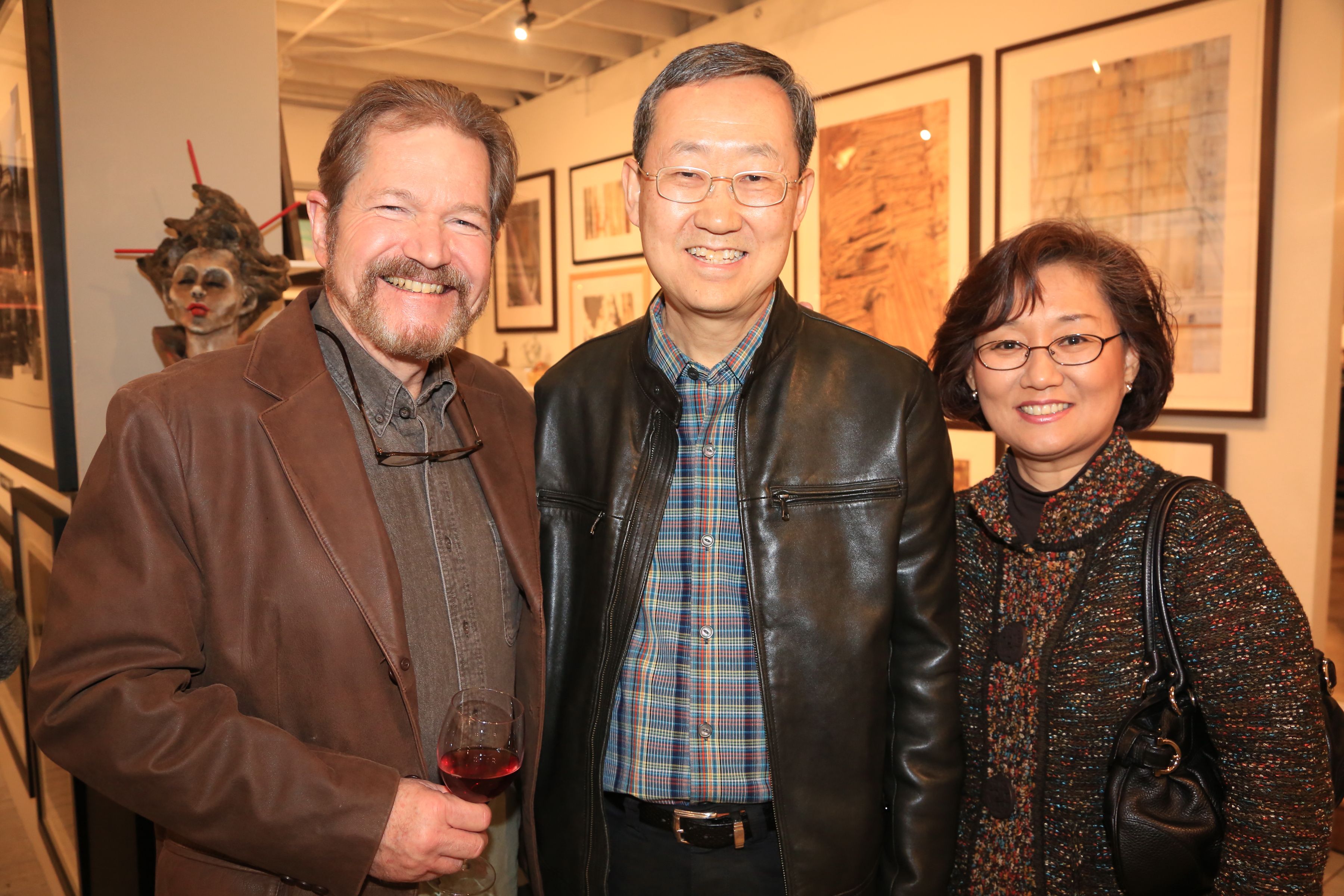 Ludo with resident artist, Andrew C. Ko and his wife.
Peter Asher stops to take a photograph with two adoring fans.